FCE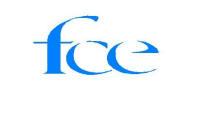 The National Association for Family & Community Education provides education and leadership training for public policy action on family issues. A grass roots, volunteer organization which deals with family issues before they become leading social concerns. Local FCE Clubs welcome to our network of women and men who are taking a stand for families....who are determined to change their communities for the better...who are enriching their own lives....and who are empowering others to reach for the same dreams.
FCE is unique, it appeals to members on many levels...members with such a huge diversity of interests have found a common bond in "Family Community Education."
FCE OFFERS:
Learn current information on family issues, women's health issues and other timely matters in a supportive, social group. (for address of local group in your area, click on name of state president)

Educational programs on many topic for personal use.

Leadership development programs for personal growth.

Information on public policy issues and ways to become involved, also the opportunity and the group support/identity to use the leadership training as a force for change in communities (or a larger arena).
The KAFCE
The Kansas Association for Family and Community Education has evolved from a group of ladies meeting in 1914, in Leavenworth County, Kansas (Glenwood Club) who were requesting help in food preservation from a national leader. The name has changed through the years, Community Club, Farm Bureau Unit, Home Demonstration Units (HDU), Extension Homemakers Units (EHU) and in 1992 the name was changed to the Kansas Association for Family and Consumer Education (KAFCE). The members of KAFCE are also members of the National Association of Family and Community Education (NAFCE).
County Clubs
Ford County Extension Clubs are working toward building a better community by learning leadership, personal growth, creative skills and the joy fellowship. Once known as Extension Homemakers Units (EHUs), these clubs have made it their mission to empower individuals and families to improve their lives through continuing education, leadership development, and community service.
Photo of early day Farm Bureau Women's Unit in Ford County circa 1926. Taken from Home Demonstration Agent's 1926 Annual Report.