Welcome to Ford County
Welcome to Ford County Extension! Our programs present useful information related to Agriculture, Family and Consumer Sciences, Horticulture, 4-H & Youth Development,Family Life, Healthy Living & Much More.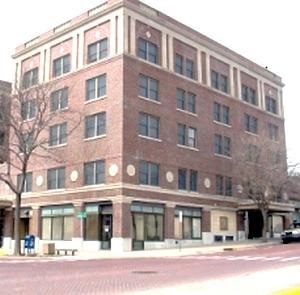 UPCOMING EVENTS
Check back for future events!
4-H RECORD BOOKS
Record Books & Award Applications - Due October 2nd
The 4-H program has a long history of record keeping. The focus reflects the importance of this life skill in our daily lives. In 4-H, young people have tracked their activities, events, profits and losses, skill development and learning experiences, and much more using the iconic 4-H Record Book. In addition to record keeping, the 4-H Record Book gives members an opportunity to reflect on their year, measure their achievements and growth, and set goals, and develop plans to meet those goals.
4-H Record Books serve a variety of purposes in the Ford County 4-H Program. Such as:
4-H Record Books give members an opportunity to reflect on their work annually. they document their skill development and their learning experiences in a written report. 4-H members measure their achievements and growth in their total years in 4-H.
4-H Record Books encourage members to set goals, pursue strategies to meet those goals, and to shift gears in the face of challenges and obstacles.
Completing a 4-H Record Book is a process where 4-H members record project and club work. Records management is competency skill to identify, create, classify, archive and preserve records. The 4-H Record Book teaches 4-H members these skills through a standard format.
What does this mean for YOU? The Project Record(s) Book, Achievement Pin Applications, etc. are DUE to the Extension Office by 5:00 p.m. on October 2 (since October 1st is on a Sunday).
Ford County 4-H Youth may choose to use either record keeping option:
the fillable PDF Project report forms (click here)
or the online ZBooks software (click here)

If you were unable to attend the recent online training for ZBooks, the ZBooks Training Video is available by clicking here.