Welcome to Ford County
Welcome to Ford County Extension! Our programs present useful information related to Agriculture, Family and Consumer Sciences, Horticulture, 4-H & Youth Development,Family Life, Healthy Living & Much More.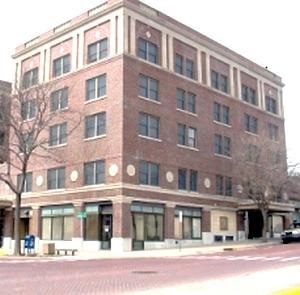 LATEST NEWS
4-H Fair Thank You's Are Required
Because each and every one of our sponsors are very special and deserve special recognition, the Ford County Fair Board requires all 4-H'ers to turn in stamped and addressed thank-you's before any premium monies are given. Read more.
2019 Ford County Fair Market Wheat Show Winners
Find the list of the class winners and overall grand champion in the Ford County Fair's Market Wheat Show. Read more.
Wheat Farmers Now Contending with Weeds Left After Harvest
As the Kansas wheat harvest winds down, farmers likely are turning their attention to another bit of business in those same fields. Read more.
K-State Veterinarian Urges Producers to Plan for Animal Heat Stress
Compared to recent years, Kansas' weather has been mostly nice to the state's cattle producers this summer. That's about to change. Read more.
Heat, Runoff Heighten Risk of Blue-Green Algae in Kansas Ponds and Lakes
The extreme heat that hailed the end of June in Kansas combined with the heavy runoff from rains earlier in the month put many of the state's waterways at risk to a waterborne toxin that could impact livestock and other animals around the farm. Cyanobacteris is toxic to livestock and other animals. Read more.
UPCOMING EVENTS
State Fair 4-H Horse Entries Due August 1
State Fair 4-H Horse Entries are due August 1. New this year, you register online at 4-H Online by the families, not at the Extension Office as in previous years. Register here.
State Fair 4-H Pre-Entries Due in Extension Office by August 9
All State Fair 4-H Entries (outside of Livestock and Horses) are due in the Extension Office by August 9. State Fair Volunteer sign up and 4-H Encampment reservations are also due. For more information e-mail Andrea (aburns@ksu.edu) or Ethel (eschnewe@ksu.edu).
Ford County Extension 2018 Farm Bill Update
The 2018 Farm Bill was passed last December. Though it has much in common with the previous Farm Bill, there are some significant differences. Ford County Extension, in partnership with Ford County FSA and Ford County NRCS will host an informational meeting Tuesday, August 27, at the Ford County Fair Building in Dodge City, KS. Read more.
Farm Bill Meetings Scheduled
Kansas State Research and Extension Agricultural Economics Department will be making the rounds across the state of Kansas offering Farm Bill Meetings at various locations. For dates and information about upcoming meetings, contact the Kansas State Research and Extension Agricultural Economics Department's website or call 785-532-0964. Read more.