Welcome to Ford County
Welcome to Ford County Extension! Our programs present useful information related to Agriculture, Family and Consumer Sciences, Horticulture, 4-H & Youth Development,Family Life, Healthy Living & Much More.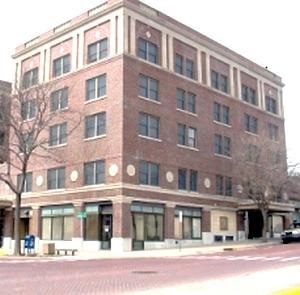 LATEST NEWS
Odorless, Colorless Radon Gas is Prevalent in Kansas; Have Your Home Checked
January is National Radon Action Month
Location, Location, Location - Kansas is fortunate to have the scenic Flint Hills, a relatively low cost of living and produces valuable parts of our food supply. The downside, there's a decent chance your home will test positive for radon, an odorless, colorless gas that is the leading cause of lung cancer in non-smokers. Read more.
Wildfire Season in Kansas Projected to Start Earlier; Slight increase in Fire Weather Events Predicted
State Agencies, Firefighters and Emergency Managers Prepare Communities for 2019 Wildfire Season
Southwest and Central Kansas face an elevated threat of wildfire in the 2019 season, according to projections by the Kansas Mesonet and National Weather Service. The News came as Kansas Forest Service, Kansas Division of Emergency Management and the Office of the State Fire Marshall officials gathered in Wichita for the Kansas 2019 Wildfire Outlook Seminar on December 12. Read more.
UPCOMING EVENTS
Ford County 4-H Foundation Annual Meeting
The Ford County 4-H Foundation's Annual Meeting will be held on Wednesday, January 16 at the Ford County Extension Office at 6 P.M. This is public meeting and any Ford county resident is invited to attend. Foundation membership is obtained through a minimum $5.00 donation, checks can be mailed to: The Ford County 4-H Foundation, Inc., 100 Gunsmoke, Dodge City, KS 67801.
Calving School
Increasing Practical Skills for the Calving Season
In anticipation of calving season, the Kansas State University Department of Animal Science and industry and K-State Research and Extension will be hosting a calving school on January 16, 2019 at 6:00 p.m. at the Hy-Plains Education and Research Center in Montezuma. Read more.
The Basics of Beekeeping
Beekeeping is a fun and worthwhile hobby, producing a sustainable product enjoyed by many. A hobby which has the potential to transform from a hobby into a productive business. Clark and Ford County Extension Councils are hosting The Basics of Beekeeping Meeting on Tuesday, January 22, 2019 at the Ford County Fairgrounds, 901 W. Park Street in Dodge City. Read more.
Farmer's Market Workshop
The Kansas Department of Agriculture, K-State Research and Extension and the Kansas Department of Health and Environment will host a workshop to assist farmers' market vendors and managers on Friday, February 8 in Dodge City at the Ford County Fair Building, 901 W. Park Street. Read more.
Knowledge at Noon - February
"Heart Health"
Are you eating for a healthy heart? Making healthy food choices is one important thing you can do to reduce your risk of heat disease. Presenter Ethel Schneweis, Ford County FCS Agent, will address what are healthy foods and recipes, as well as offer samples of heart healthy foods on February 14, 2019 at the Dodge City Public Library between 12:10 and 12:50 p.m. Read more.