Welcome to Ford County
Welcome to Ford County Extension! Our programs present useful information related to Agriculture, Family and Consumer Sciences, Horticulture, 4-H & Youth Development,Family Life, Healthy Living & Much More.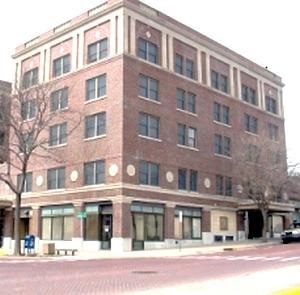 4-H UPDATES
4-H ONLINE: ENROLL NOW
We encourage current and new 4-H'ers to enroll soon for the new 2021-2022 4-H Year! To enroll or renew your family, visit https://v2.4honline.com/. The enrollment fee may be paid through the Extension Office. Just click "Payment by Check" to indicate your plans. If your club is paying for members' enrollment, let the Extension Office know you need a coupon code. Otherwise, personal payment will require a credit or debit card. If you have any trouble, please contact us so we can get assist you with signing up.
4-H LEADERS AND VOLUNTEERS SIGN UP ONLINE
All Community Club Leaders and Project Leaders need to sign up online and submit their Volunteer Form to 4-H Online to be approved. (Parents do not need to sign up online unless they are going to be Community Club Leader, a Project Leader, driver or sponsor for activities, etc...) Those interested, visit New Adult Volunteer Enrollment Guideor Returning Adult Volunteer Re-enrollment Guide . Each year, NEW 4-H volunteers must apply for certification; while returning volunteers may renew their status via a new renewal form. Both forms are available through 4-H Online.
FORD COUNTY 4-H FOUNDATION UPDATES
FORD COUNTY 4-H FOUNDATION ANNUAL MEETING
The Ford County 4-H Foundation will be conducting their annual meeting on Wednesday, January 12 2022. The local 4-H Foundation provides financial support: for college and camp scholarship, for leadership and officer trainings, for record book incentives, for sponsorship of trips, and school enrichment programs. To become a member or support the Foundation, please visit Ford County 4-H Foundation.