Welcome to Ford County
Welcome to Ford County Extension! Our programs present useful information rel ated to Agriculture, Family and Consumer Sciences, Horticulture, 4-H & Youth Development,Family Life, Healthy Living & Much More.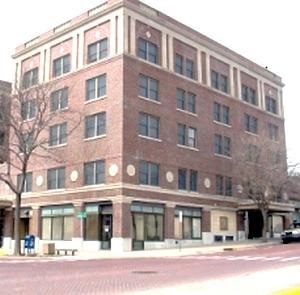 NEWS UPDATES
Ford County Extension Council PDC Elections
The Ford County Extension Program Development Committee (PDC) Election was held Saturday, October 24 at the Ford County Fair Building, in Dodge City. The election was held in conjunction with the Ford County 4-H Exchange Group's Fall Flea Market. Open to all Ford County residents over the age of 18, citizens were able to vote for three candidates to serve on our Program Development Committees. Elected Candidates include:
4-H and Youth Development: Cassadie Steele, Bucklin; Shana Tilley, Bucklin; and Sarah Williams, Dodge City
Agriculture and Natural Resources: Doug Brauer, Dodge City; Janel Durler, Wright; and Kevin Durler, Dodge City
Community Vitality: Sam Shipley, Dodge City; Angie Sites, Spearville; and Kristen Winter, Dodge City
Family and Consumer Science: Lori Juhlin, Dodge City; Diane Lix, Wright; and Kathy Redman, Dodge City
Christmas Fantasies Canceled for 2020
Our Annual Christmas Fantasies Program will not take place this year due to precautions concerning COVID-19 pandemic. The committee, which oversees the entire program, will meet again in the future to determine the fate of the 2021 Christmas Fantasy Program.
UPCOMING EVENTS
Barn Quilt Painting Workshop
Do you need a fun daytime activity to release some creative energy? Ford County Extension is once again teaming up with local artist Mary Harden to bring you a Barn Quilt Painting Workshop on Saturday, December 5. The workshop will begin at 9:00 a.m. at the Ford County Fair Building, located at 901 W. Park Street, in Dodge City. Those wishing to participate are asked to register and provide their chosen quilt square pattern to the Ford County Extension Office by Friday, November 20. Fees will vary depending on the size of board you choose - ranging from 1x1's at $25 to 3x3's at $85. Mary will pre-draw your selected pattern on the size of board you choose, as well as supply the board, paints, brushes and various utensils. Those attending are asked to bring a sacked lunch. For more information, read here.
4-H UPDATES
Online 4-H Member Enrollment
4-H Member Enrollment will be done online again this year, but with a new URL. Members can begin enrolling and re-enrolling after October 10. To complete new enrollments and re-enrollments, visit http://v2.4honline.com. The former URL will not work for 2020-2021 enrollment.
For more information, click here.
The club with the most members enrolled or re-enrolled by November 15 will receive a pizza party!
4-H Ambassador and Exchange Group Enrollment
The new year has begun for Ford County 4-H Ambassadors and Exchange Group. These two dynamic groups work to promote 4-H to the public and within the Ford County 4-H program. The programs are designed to help youth gain more independence, a greater appreciation for other parts of the United States, the ability to make new friends and gain memorable experiences. For those interested in enrolling, click here.