Welcome to Ford County
Welcome to Ford County Extension! Our programs present useful information related to Agriculture, Family and Consumer Sciences, Horticulture, 4-H & Youth Development,Family Life, Healthy Living & Much More.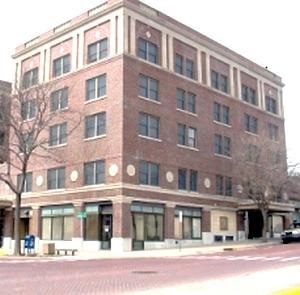 LATEST NEWS
Update 3/25/2020 - 12:00 pm'
Ford County 4-H Foundation Scholarship Deadline Extended
In light of the recent closing of schools and college campuses across the state, the Ford County 4-H Foundation has decided to extend the deadline for the 4-H Foundation Scholarship applications. Now instead of being due April 1st, the due date for applications to be turned into the Extension Office is May 1, 2020. For questions or further information concerning scholarships, please contact Ethel Schneweis, Ford County Extension Family and Consumer Science Agent by e-mailing eshcnewe@ksu.edu.
Update 3/17/2020 - 2:24 pm
4-H Information Concerning YQCA, Small Animal Weigh-in & State Shows
Please read the attached letter concerning updates on YQCA, Small Animal Weigh-in, State Shows nominations and our office availability.
COVID-2019 Update for Ford County Extension Letter
Update 3/17/2020 - 1:00 pm
Ford County Extension Office Closed
Ford County Government Building is officially restricting public access into the building. Doors will be locked. There is signage with phone numbers to call for service. Departments remain open for business for essential services only.
To contact the Ford County Extension Office, please email Andrea Burns at aburns@ksu.edu, Ethel Schneweis at eschnewe@ksu.edu or Cassie Sanko at csanko@ksu.edu. as our office will be closed.
KSRE -Ford County and COVID-19 Update
We received the following information from the Director of Extension at K-State regarding Extension and Kansas 4-H activities in light of the public health concerns and our response protocols for the COVID-19.
It is unfortunate that we have to adjust our programs, meetings, and preferred work styles because of the COVID-19 pandemic. Nevertheless, this is a very serious and dynamic issue, and it is our obligation to the public good to respond in the appropriate manner. We may see further refinements to our COVID-19 response as we receive more information.
ALL local, regional, state, national, and international K-State Research face-to-face events (for example: workshops, club meetings, shows, etc) conducted by Extension employees or our volunteers and targeted for our constituents and stakeholders between March 15 and May 16 must be cancelled, postponed, or held via Zoom or other distance technology.
Please contact us if you have questions.
UPCOMING EVENTS
POSTPONED - TBD -4-H Livestock Weigh-In Dates
If you are planning on showing livestock this year at the County Fair, you MUST weigh and tag our livestock at the respective weigh-in dates. Beef weigh-in has been set for February 6 from 4:00-6:00 p.m. at Winter Livestock. In case of bad weather that day, it will be moved to February 13. You will be notified if it changes. Small livestock weigh-in will be April 14, 4:30-6:30 p.m. at the Ford County Fairgrounds.
Walk Kansas 2020
Again this year we will be registering teams for Walk Kansas, running March 15 through May 9. Registration will be online, as well as paper registration available at the office by request. For more information, e-mail Ethel at eschnewe@ksu.edu.
CANCELLED --4-H Flea Market
CANCELLED - Food Preservation - Veggies & Salsa - Workshop
CANCELLED - FCE & Extension Club Spring Awards Program
Ford County FCE Council would like to invite all Extension and FCE Club Members to their annual Spring Awards Program, Tuesday, April 7 at the Dodge City Senior Center. The theme is "Games of Life" and the evening's program is a presentation on "Scams" presented by Ford County Sheriff Bill Carr.