June is National Fresh Fruits & Vegetables Month

Welcome to Ford County
Welcome to Ford County Extension! Our programs present useful information rel ated to Agriculture, Family and Consumer Sciences, Horticulture, 4-H & Youth Development,Family Life, Healthy Living & Much More.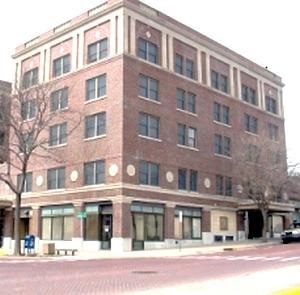 Ford County Fair Updates
2021 Ford County Fair Books are Available
Printed copies of the 2021 Ford County Fair Books are avilable at the Extension Office and availabe for pick up during Office hours. All Ford County residents are able to take part in the Fair festivities, Open Class exhibition and Special Contests. Fair Books are also available online here.
4-H UPDATES
Ford County 4-H Fair Pre-Entry System is Open
Attention Ford County 4-H'ers! The FairEntry Program is open for you to enter the projects you plan to enter in the upcoming Ford County Fair. Once on the FairEntry homepage, be sure you select the Ford County Fair under Kansas. You will then be asked to enter your 4-H Online log-in information. For more detailed instructions, click here. For any help accessing Fair Entry or entering your projects, please contact the Extenson Office.
Ford County 4-H Fair Pre-Entries Due July 1
Ford County Fair 4-H Pre-Entries are due via the online FairEntry Program by 5:00 p.m. on July 1. The FairEtnry Program is connected with our Kansas 4-H Online Entrollment system, so all your basic informationa nd project enrollment will already be in the system. You will use your KS4HOnline email address and password to log in toFairEntry and access the Ford County Fair Bookhere.
Ford County 4-H Shooting Sports to Host Shoot
Ford County 4-H Shooting Sports Club has scheduled their annual state qualifying Shoot Out for Sunday, August 22 at the Dodge City Gun Club. For more information click here. For registration form click here.