Welcome to Ford County
Welcome to Ford County Extension! Our programs present useful information related to Agriculture, Family and Consumer Sciences, Horticulture, 4-H & Youth Development,Family Life, Healthy Living & Much More.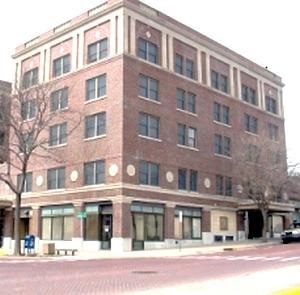 2022 FORD COUNTY FAIR UPDATES
Check Out the Ford County Fair Book

4-H Fair Pre-Entries Due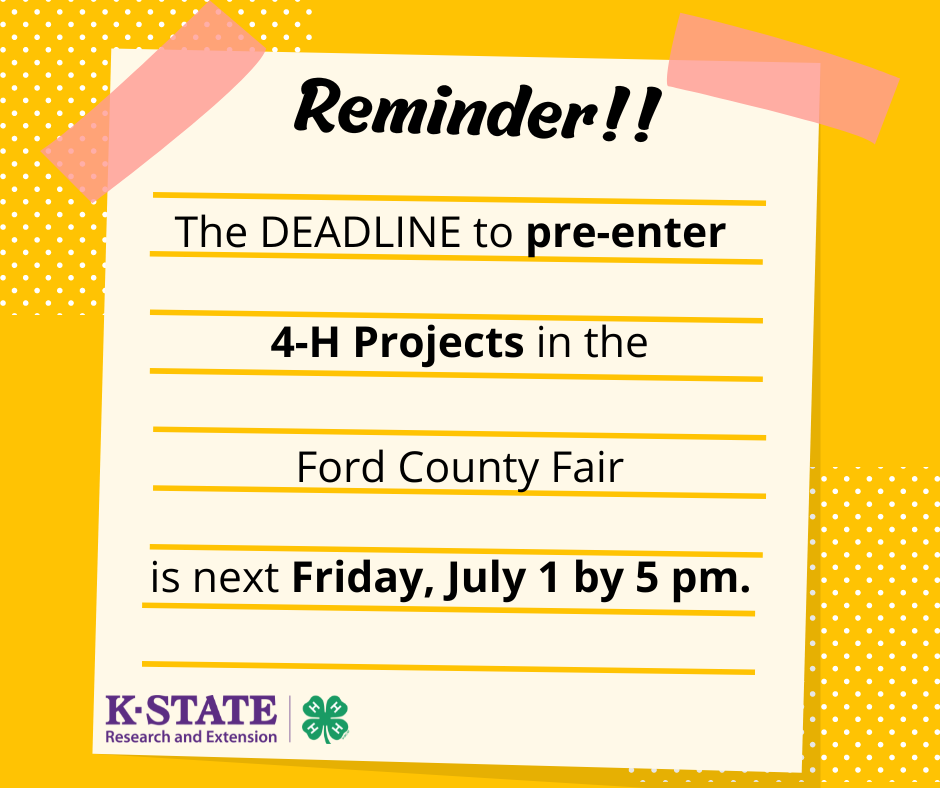 4-H UPDATES
Youth for the Quality Care of Animals (YQCA)
Youth for the Quality Care of Animals (YQCA) is a national, multi-speciest youth livestock quality assurance program that covers food safety, animal well-beingand character development through age-appropriate educational curriculum. Any youth 7 years of age and older, who will be exhibiting a market or breeding animal in the Ford County Fair (market animals only), Kansas State Fair Grand Drive, or Kansas Junior Livestock Show (KJLS), is required to obtain certification. YQCA must be completed prior to May 1 for those submitting Beef Nominations. YQCA must be completed prior to June 15 fo those submitting Commercial Heifers, Market Swine, Commercial Gilt, Market Lambs, Commercial Ewes and All Meat Goat Nominations.
Andrea Burns, Ford County Extension Ag Agent, is holding an in-person session for YQCA on Saturday, April 9 at 10 am at the Ford County Fair Building. To register for in-person training, go online to www.yqcaprogram.org. An adult will need to create a new account for each family, then add child or children who will be attending. Once registered, proceed to the Buy Coupon tabs and click on the $3 in-person instruction coupon option. You will be asked to fill in the quantity of coupons, the names of those attending and the Organization Name (Ford County 4-H Program).
To complete the YQCA Course individually, you will still register the same way; however under Buy Coupon, you will instead select the $12 online coupon option. Under your Username, you should find your coupon and tab to begin instruction and testing. To begin, visit
www.yqcaprogram.org
.