Welcome to Ford County
Welcome to Ford County Extension! Our programs present useful information related to Agriculture, Family and Consumer Sciences, Horticulture, 4-H & Youth Development,Family Life, Healthy Living & Much More.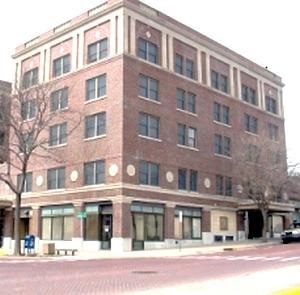 FORD COUNTY FAIR
"Stir Up Some Fun" at the Ford County Fair Thursday, July 18 thru Monday, July 22! There will be 4-H, FFA and Open Class exhibits, special contests, concession stand and various fun activities for the public to enjoy. The Ford County Extension Office will be closed during the Fair. Staff will be available at the Ford County Fairgrounds, located at 901 W. Park Street, in Dodge City. For a complete Fair schedule and the official Ford County Fair Book, Read more.
SUDDEN OAK DISEASE
Kansas State University plant disease and horticulture experts are urging Kansans to be on the lookout for a disease that threaten oak trees and other susceptible plants, and has now been reported to be in the state. Information from the Kansas Department of Ag is available at https://www.agriculture.ks.gov/SOD. Further information concerning the pathogen that causes Sudden Oak Death (SOD) is available thru Kansas State Extension and Research. Read more.
LATEST NEWS
2019 SW District 4-H Horse Show Results
Kansas 4-H'er between 9 and 18 participated in the SW District 4-H Horse Show on Thursday, June 27 at the Western State Bank Expo Center in Dodge City. Congratulations to the Ford County 4-H'ers involved in the Horse Project who participated. The results are in. Read more.
Heat, Runoff Heighten Risk of Blue-Green Algae in Kansas Ponds and Lakes
The extreme heat that hailed the end of June in Kansas combined with the heavy runoff from rains earlier in the month put many of the state's waterways at risk to a waterborne toxin that could impact livestock and other animals around the farm. Cyanobacteris is toxic to livestock and other animals. Read more.
Ford County Wheat Plots
Ford County K-State Research and Extension, Dodge City Community College and Kansas Wheat Alliance recently hosted the 2018 Wheat Plot Tour, located between Wright and Dodge City along U.S. Highway 50. Descriptions of the varieties planted were passed out. Read more.
2019 Kansas Dicamba Training Information
Information concerning frequently asked questions about Dicamba training for 2019. Read more.
Ticks
Ticks are becoming more active this spring. Controlling ticks is important and since they can transmit several diseases they should be carefully and safely removed. Read more.
UPCOMING EVENTS
Farm Bill Meetings Scheduled
Kansas State Research and Extension Agricultural Economics Department will be making the rounds across the state of Kansas offering Farm Bill Meetings at various locations. For dates and information about upcoming meetings, contact the Kansas State Research and Extension Agricultural Economics Department's website or call 785-532-0964. Read more.