Welcome to Ford County
Welcome to Ford County Extension! Our programs present useful information related to Agriculture, Family and Consumer Sciences, Horticulture, 4-H & Youth Development,Family Life, Healthy Living & Much More.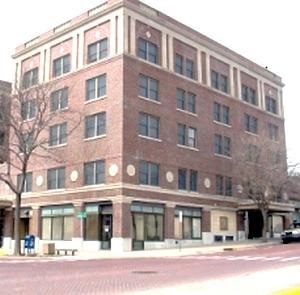 UPCOMING EVENTS
Tractor Safety
Spring and warmer weather are coming. Teenagers can make themselves more marketable for jobs in agriculture by participating in the National Safe Tractor and Machinery Operation Program offered by local K-State Research and Extension Offices. This annual course will be offered on Wednesday, May 31, 2023 at the Gray County Fairgrounds, 17002 West Highway 50, Cimarron.
Registration will begin at 8:00 a.m. The course runs from 8:30 a.m. to 5:00 p.m. Topics to be covered include: tractor safety operation, working with anhydrous ammonia, ATV safety, fire safety, grain safety and working with livestock. A $20 registration fee covers the noon meal, breaks and handouts.
Pre-registration is required by May 24, 2023 A flyer and registration form can be found online at Tractor Safety. You can pre-register by contacting the Ford County Extension Office at 620.227.4542 or by e-mailing csanko@ksu.edu.
SPRING GARDEN TIPS
All Trees Need Water, Water, Water
Source: Ward Upham/ Drought & Winter Damage
I have spent several days the last two weeks looking a trees in trouble across the Ford County landscape. I have found no diseases and not insect damage. What these trees needed last summer and now is a good drink of water! See Drought & Winter Damage
Newly planted trees that have not yet established a extensive root system need to absorb enough water during hot, dry, windy conditions. Trees that are 2-3 years old also need some TLC. Most of the damage I have been seeing is with older, mature and well-established trees. They just cannot handle multiple dry seasons.
A deep, watering and mulching would help trees to become established. Newly planted trees need at least 10 gallons of water per week; twice that amount if they are located on sandy soils. Watering often and conserving moisture with the appropriate mulch is very important.
You can make a DIY soaker system out of a 5 gallon bucket. Drill a 1/8 inch hole in the side of a five gallon bucket and fill it with water. The hole should be near the bottom of the bucket. Let the water dribble out slowly next to the tree, then refill the bucket once after moving it to the side of the tree. Do not set it directly next to the trunk. Keep it along the "drip line."
This method assures the tree gets 10 gallons of water. Larger trees, including those transplanted 2-3 years ago, require more water.
Extremely dry and sunbaked soil may need the surface roughed up a bit with a hoe or tiller to get water to infiltrate easily. The goal should be keep the soil wet at least 12 inches deep. Use a metal rod, wooden dowel, electric fence post or screwdriver to check depth. Dry soil is much harder to push through than wet soil.
If you have questions about watering your trees, please contact the Ford County Extension Office. Have a good weekend and pray for rain!