Welcome to Ford County
Welcome to Ford County Extension! Our programs present useful information rel ated to Agriculture, Family and Consumer Sciences, Horticulture, 4-H & Youth Development,Family Life, Healthy Living & Much More.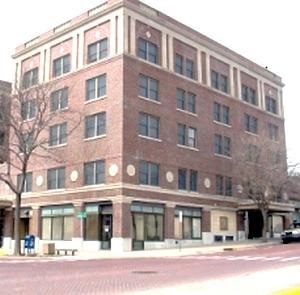 NEWS UPDATES
Ford County Extension Executive Board
The Ford County Extension Executive Board was sworn in Monday, January 11, at their monthly meeting. The Executive Board members are selected from Program Development Committees (PDC) elected last October. The 2021 Ford County Extension Executive Board members are as follows: Chair, Travis Goets; Vice-Chair, Julie Pinkerton; Secretary, Beth Vogel; Treasurer, Cari Wasson; and members Sam Shipley, Cassadie Steele, Shana Tilley, Vickie Williamson and Kristen Winter.
UPCOMING EVENTS
Women Managing the Farm Conference
A yearly conference that provides knowledge and support to women in agriculture has announced that its 2021 event will be held online. Women Managing the Farm will be held virtually Feb. 10-12. Organizers say the format – like many other events brought about by the uncertainties of the COVID-19 pandemic – will continue to offer a supportive setting for women to develop the skills, resources and knowledge needed for success in the competitive agricultural industry. Read more.
Finances and the Farm: An Online Class
Fiances and the Farm is an online class to designed to enhance your farm management skills. A first-of-its-kind, the course is designed exclusively for farmers and ranchers of all types o enhance their farm management skills when it comes to agricultural finances. This self-paced course provides 3½ hours of content over 21 short videos with hands-on actvities for participants to practice applying what they learned using either a Cattle/Crops or CSA/Farmers Market case farm. THis class can be aken for educaion-only ($100) or for Farm Service Agency Borower's training financial credit ($300). For more information, read more.
Farmers Market: Direct to Consumer Conference
Registration for the KSRE/KDA Farmers Market: Direct to Consumer Sales Conference is now available. This year, the conference will be entirely virtual. There will be lunch and learn sessions, as wel,l as the main workshop between February 16 thru 19. For more information or to register, read more.
4-H UPDATES
Citizen in Action 2021
Citizenship in Action will be a virtual event in 2021. Plans are being made for programming on February 14 and 15. The current plan is a community conversation, including deliberating and finding common ground on Sunday afternoon (tentatively 1p.m. to 5:30 p.m.) The Sunday afternoon session could potentially (depending on Covid-19 Restrictions) be a local "watch party" where you have your own conversation as a community of 4-H members. Read more.
Online 4-H Member Enrollment
4-H Member Enrollment will be done online again this year, but with a new URL. Members can begin enrolling and re-enrolling after October 10. To complete new enrollments and re-enrollments, visit http://v2.4honline.com. The former URL will not work for 2020-2021 enrollment.
For more information, click here.
The club with the most members enrolled or re-enrolled by November 15 will receive a pizza party!
4-H Ambassador and Exchange Group Enrollment
The new year has begun for Ford County 4-H Ambassadors and Exchange Group. These two dynamic groups work to promote 4-H to the public and within the Ford County 4-H program. The programs are designed to help youth gain more independence, a greater appreciation for other parts of the United States, the ability to make new friends and gain memorable experiences. For those interested in enrolling, click here.