Welcome to Ford County
Welcome to Ford County Extension! Our programs present useful information related to Agriculture, Family and Consumer Sciences, Horticulture, 4-H & Youth Development,Family Life, Healthy Living & Much More.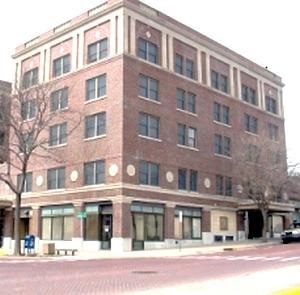 LATEST NEWS
"Farm Stress: You're Not Alone" Video Available
In efforts to create a culture within the agriculture community across Kansas that is open to talking about the struggles with mental health, related to stress, K-State Research and Extension has created the "Farm Stress: You're Not Alone. Read more.
UPCOMING EVENTS
4-H Livestock Weigh-In Dates
If you are planning on showing livestock this year at the County Fair, you MUST weigh and tag our livestock at the respective weigh-in dates. Beef weigh-in has been set for February 6 from 4:00-6:00 p.m. at Winter Livestock. In case of bad weather that day, it will be moved to February 13. You will be notified if it changes. Small livestock weigh-in will be April 14, 4:30-6:30 p.m. at the Ford County Fairgrounds.
State 4-H Scholarships Due in Early 2020
Kansas 4-H scholarships are an investment in the educational endeavors of young people who have overcome challenges in their lives to pursue their educational goals. Scholarship recipients will be recognized leaders and role models within their home communities who have balanced "greater than usual" demands and contributed in positive ways as a 4-H member and citizen. All state scholarships must be submitted in full and should be on the 2020 Kansas 4-H Scholarship Application. Please note that the mail system takes several extra days to get the scholarships to the State 4-H Office. Therefore, scholarships must be turned in to the Ford County Extension Office by Wednesday, January 22. Read more.