Welcome to Ford County
Welcome to Ford County Extension! Our programs present useful information rel ated to Agriculture, Family and Consumer Sciences, Horticulture, 4-H & Youth Development,Family Life, Healthy Living & Much More.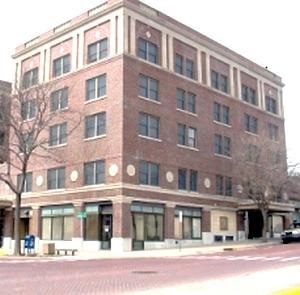 NEWS UPDATES
Ford County Extension Executive Board
The Ford County Extension Executive Board was sworn in Monday, January 11, at their monthly meeting. The Executive Board members are selected from Program Development Committees (PDC) elected last October. The 2021 Ford County Extension Executive Board members are as follows: Chair, Travis Goets; Vice-Chair, Julie Pinkerton; Secretary, Beth Vogel; Treasurer, Cari Wasson; and members Sam Shipley, Cassadie Steele, Shana Tilley, Vickie Williamson and Kristen Winter.
UPCOMING EVENTS
K-State's Garden Hour
K-State's popular online program, featuring garden experts from across the state, kicks off its spring series on Wednesday, February 17. Hour long programs covering a variety of topics, gives viewers free access to all spring sessions. For more information, click here.
Dining with Diabetes Online
Nutrition and activity are keys to managing your Type 2 Diabetes, but where do you start? The Dining with Diabetes Online course can help. Designed specifically for prediabetics, people with Type 2 Diabetes and their caregivers. This course will help you learn the skills needed to promote good health. To register, click here.
4-H UPDATES
4-H Beef Weigh-In
4-H Beef Weigh-in, previously scheduled for Thursday, February 11 has been postponed until Thursday, February 25 from 4:00-6:00 p.m. at Winter Livestock. If you are planning to show market beef at the Ford County Fair, you MUST weight and tag your livestock.
Online 4-H Member Enrollment
4-H Member Enrollment will be done online again this year, but with a new URL. Members can begin enrolling and re-enrolling after October 10. To complete new enrollments and re-enrollments, visit http://v2.4honline.com. The former URL will not work for 2020-2021 enrollment.
For more information, click here.
4-H Ambassador and Exchange Group Enrollment
The new year has begun for Ford County 4-H Ambassadors and Exchange Group. These two dynamic groups work to promote 4-H to the public and within the Ford County 4-H program. The programs are designed to help youth gain more independence, a greater appreciation for other parts of the United States, the ability to make new friends and gain memorable experiences. For those interested in enrolling, click here.