August is National Back to School Month



Welcome to Ford County
Welcome to Ford County Extension! Our programs present useful information rel ated to Agriculture, Family and Consumer Sciences, Horticulture, 4-H & Youth Development,Family Life, Healthy Living & Much More.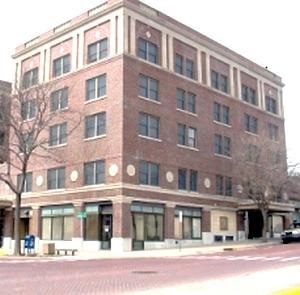 Kansas State Fair Information
2021 Kansas State Fair
The 2021 Kansas State Fair is right around the corner. With the Ford County Fair over with, 4-H'ers need to start planning if they are wanting to participate in the State Fair, September 10-19 in Hutchinson, Kansas. Here are the Deadlines for State Fair Pre-entries:
Horse Entries:
(After qualifying at a District 4-H Horse Show)
Pre-Entries are due August 1, 2021 - available online atState Fair Horse
Livestock Entries:
(After nominated with Kansas Youth Livestock Program)
Pre-Entries for Grand Drive - available online at Grand Drive
All Other 4-H Projects:
(After qualifying at the Ford County Fair with a Blue Ribbon or above unless stated otherwise in the Ford County Fair Book/Kansas State Fair Book)
Pre-entries are due August 10, 2021 - 4-H'ers must be 9 years 4-H Age or older to participate
**You must be selected at the Ford County Fair to participate in Visual Arts and Fashion Review. There is no State Fair Class for Posters, Notebooks, Displays or Diarama, etc... **
A copy of the Kansas State Fair 4-H Book listing various classes available and information on entering is available here - Kansas State Fair 4-H.
All 4-H Static Exhibit Pre-entries must go through the Extension Office. The actual exhibits must be brought into the Extension Office by September 1st, except for Foods and Horticulture. Foods and Horticulture exhibits are to be dropped off on Wednesday, September 8 between 7:30 and 8:00 am in the Extension Office Parking Lot.
**This year, judging of 4-H entries will take place prior to opening day of the Kansas State Fair. **
UPCOMING EVENTS
KLA/KSU Field Days Coming In August
Dates have been set for the 2021 KLA/Kansas State University Ranch Management Field Days. Deseret Ranches, which consists of a cow-calf herd and stocker business, will host the first event August 17 in southwest Kansas near Satanta. The August 19 field day will be held on Roth Farm and Ranch, a cow-calf operation located near Sterling. Gun Barrel Ranch near Eskridge will be the site of the August 24 event. The cow-calf and stocker operation is owned by the Hoagland family.
Each field day will begin at 3:00 p.m. and will include presentations on the history of the host operation and management practices used today, as well as educational sessions and a complimentary beef dinner. Farm Credit Associations of Kansas is the sponsor of all three events. More information is available at www.kla.org.
4-H UPDATES
Ford County 4-H Shooting Sports to Host Shoot
Ford County 4-H Shooting Sports Club has scheduled their annual state qualifying Shoot Out for Sunday, August 22 at the Dodge City Gun Club. For more information click here. For registration form click here.