Welcome to Ford County
Welcome to Ford County Extension! Our programs present useful information related to Agriculture, Family and Consumer Sciences, Horticulture, 4-H & Youth Development,Family Life, Healthy Living & Much More.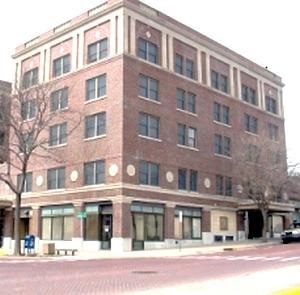 KLA RELIEF EFFORTS
Nebraska Ag Organization Accepting Donations for Relief Efforts
Ranchers and farmers in Nebraska hit by a blizzard and extensive flooding that has reached historic levels in some areas, resulting in the loss of homes, livestock and feed resources. To assist producers impacted by these natural disasters, the Nebraska Cattlemen (NC) and Nebraska Farm Bureau (NFB) each have launched a disaster relief fund. Read more.
LATEST NEWS
2019 Kansas Dicamba Training Information
Information concerning frequently asked questions about Dicamba training for 2019. Read more.
Fire Officials Advise Safety During High-Risk Season
A Kansas Forest Service official is urging caution for homeowners as the state nears a point in the year that is typically high-risk for wildfires. Drier period increases chances of wildfires. Read more.
K-State Researchers Prepare for First Year of Industrial Hemp Test Crops
Sites around the state take first steps toward finding out what grows well in Kansas. Read more.
K-State Researchers Confirm Case of 2,4-D Resistance in Palmer Amaranth
A Kansas State University researcher is reporting the first-ever study confirming that Palmer amaranth has developed resistance to the herbicide 2,4-D, findings that may signal an important step in developing future controls for the pesky weed. Read more.
UPCOMING EVENTS
District FCE Meeting
May Day
The District FCE Meeting will be held on Wednesday, May 1 in Dodge City at the Ford County Fair Building. Registration starts at 9:30 a.m. with refreshments and the program begins at 10:00 a.m. Read more.
Tractor Safety Training
Tractor Safety Training is scheduled for Saturday, May 4 at the Dodge City Community College. Registration begins at 8:30 a.m. Read more.