Welcome to Ford County
Welcome to Ford County Extension! Our programs present useful information related to Agriculture, Family and Consumer Sciences, Horticulture, 4-H & Youth Development,Family Life, Healthy Living & Much More.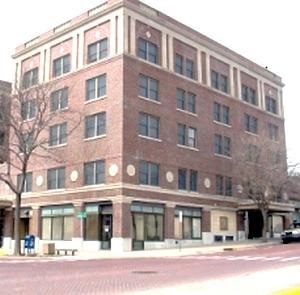 2020 FORD COUNTY FAIR
The 2020 Ford County Fair will be conducted as a 4-H/FFA Fair only this year, with modifications and restrictions enforced. It will not be open to the public and will not have an Open Class Department; no Special Contests; no Meals, Entertainment or any other public events. The focus will be on providing 4-H/FFA members the opportunity for judging their exhibits in a safe and healthy environment. Those judging events, including livestock shows, will NOT be open to the public and access to the Fairgrounds will be limited to those who need to be present for 4-H judging/livestock shows and judging. An effort will be made to capture exhibits on video and photographs so the public may view them after judging is complete. These will be made available on the Ford County Fair's Facebook page. The Livestock Premium Sale/Auction will be in an online virtual format. More details on the Sale and Fair will continue to be provided in the upcoming days. Stay tuned!
Click on the LINK BELOW to get information and forms for the upcoming 2020 4-H Fair.
COVID-19 EXTENSION RESOURCES
We're here for you, always.
K-State Research and Extension specialists are subject matter experts in numerous aspects of life that have been affected by the COVID-19 pandemic. They provide unbiased, fact-based help in these subjects free of charge for the benefit of everyone in Kansas and the rest of the world.
As our society faces the challenges of maintaining health-oriented practices, social isolation, school closures, financial pressures and more, the following resources can help as you navigate through this challenging situation.
Local K-State Research and Extension agents are still on the job during this time of closures and confinement. They, too, are practicing social distancing. Email is the best way to reach them, but call forwarding and voicemail allow for closed local offices to be reached by phone as well (some responses could be delayed).

To search for more research-based guides on topics of interest, visit the K-State Research and Extension COVID-19 Resources.

Update 5/11/2020
Ford County Extension Office Open with Limited Access
Continuing to limit in person meetings, according to K-State recommendations, the Ford County Extension Office is open to the public with restrictions. Visitors to the Extension Office will only be allowed to enter on the East side of the Ford County Government Center Building. Once inside, visitors will be asked to check in with Ford County staff who will alert the Extension Office and allow entry into the building's interior floors. The door to the Ford County Extension Office will be locked but opened upon request for Extension or Fair buisiness.
Staff will practice social distance and may wear gloves and masks as necessary. Walk-in traffic is discouraged, so please call ahead when possible. Barriers of 6 feet will be marked throughout the Ford County Government Center Building to remind visitors to social distance. A log of visitors will be kept for the purpose of contacting in the case of an outbreak. No personal information concerning the nature of visit will be kept, contact information only.
To ensure social distancing and public health are maintained, only 1 to 2 people will be allowed in the Extension Office at a time. Counters, door handles and office equipment will regularly be cleaned and disinfected. We recommend that everyone continue to wear face coverings, practice social distancing and diligent hand hygiene.
Ford County K-State Research and Extension is still on the job during this time. We are still available by phone 620-227-4542, as well as e-mail (Andrea Burns - aburns@ksu.edu) and (Ethel Schneweis - eschnewe@ksu.edu). Please continue to call ahead for us to best continue to serve you.