Welcome to Ford County
Welcome to Ford County Extension! Our programs present useful information related to Agriculture, Family and Consumer Sciences, Horticulture, 4-H & Youth Development,Family Life, Healthy Living & Much More.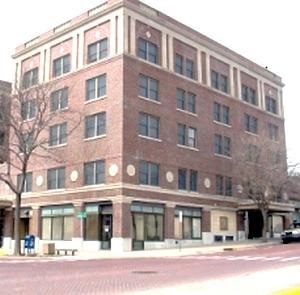 EXTENSION UPDATES
4-H UPDATES
Ford County 4-H Club Day
Ford County 4-H Club Day is scheduled for Saturday, February 5, at the Dodge City Senior Center (2408 Central). Registration is through Sign Up Genius. Each 4-H'er participating in an Individual Event needs to fill out an event registration. If a 4-H'er is competing in a Club Event the club leader needs to register for a club time, listing ALL participants' names in the comment area. Registration must be completed by January 28.
Click Here, for information on County Club Days.
Livestock Weigh-In Dates
If you are planning to showing livestock this year at the County Fair, you MUST weigh and tag your livestock at the respective weigh-in dates. Beef weigh-in has been set for February 17 at Winter Livestock between 4:00 pm and 6:00 pm.
Citizenship in Action (CIA)
Plans are being made for 2022 Citizenship in Action (CIA) to be in person February 20-21. CIA gives youth an opportunity to practice their leadership skills and learn how they can influence laws and rules that affect society at large. Sponsored by Kansas 4-H Youth Development and State 4-H Youth Leadership Council, this two-day event allows Kansas youth to learn how the state legislative process works and how their voice and participation in decision-making can make a difference in their communities. More information and registration is available at Citizenship in Action website. Registration is due Tuesday, February 1.
State 4-H Scholarships
The Kansas 4-H Scholarship and Vanier Scholarship Applications are now open on the Kansas 4-H Scholarship Opportunities webpage. All applications and corresponding requested materials must be submitted by March 1, 2022.