Welcome to Ford County
Welcome to Ford County Extension! Our programs present useful information related to Agriculture, Family and Consumer Sciences, Horticulture, 4-H & Youth Development,Family Life, Healthy Living & Much More.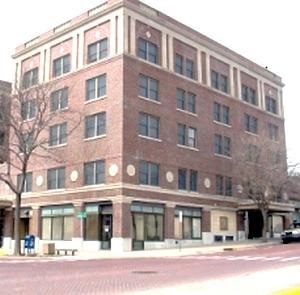 Ford County Extension Council PDC Elections
The Ford County Extension Program Development Committee (PDC) Election is scheduled for Saturday, October 24 from 9:00 am to 12:00 Noon at the Ford County Fair Building, 901 W. Park Street, in Dodge City. The election is being held in conjunction with the Ford County 4-H Exchange Group's Fall Flea Market. Open to all Ford County residents over the age of 18, the election will be a come and go event held in a tent at the east end of the Fair Building.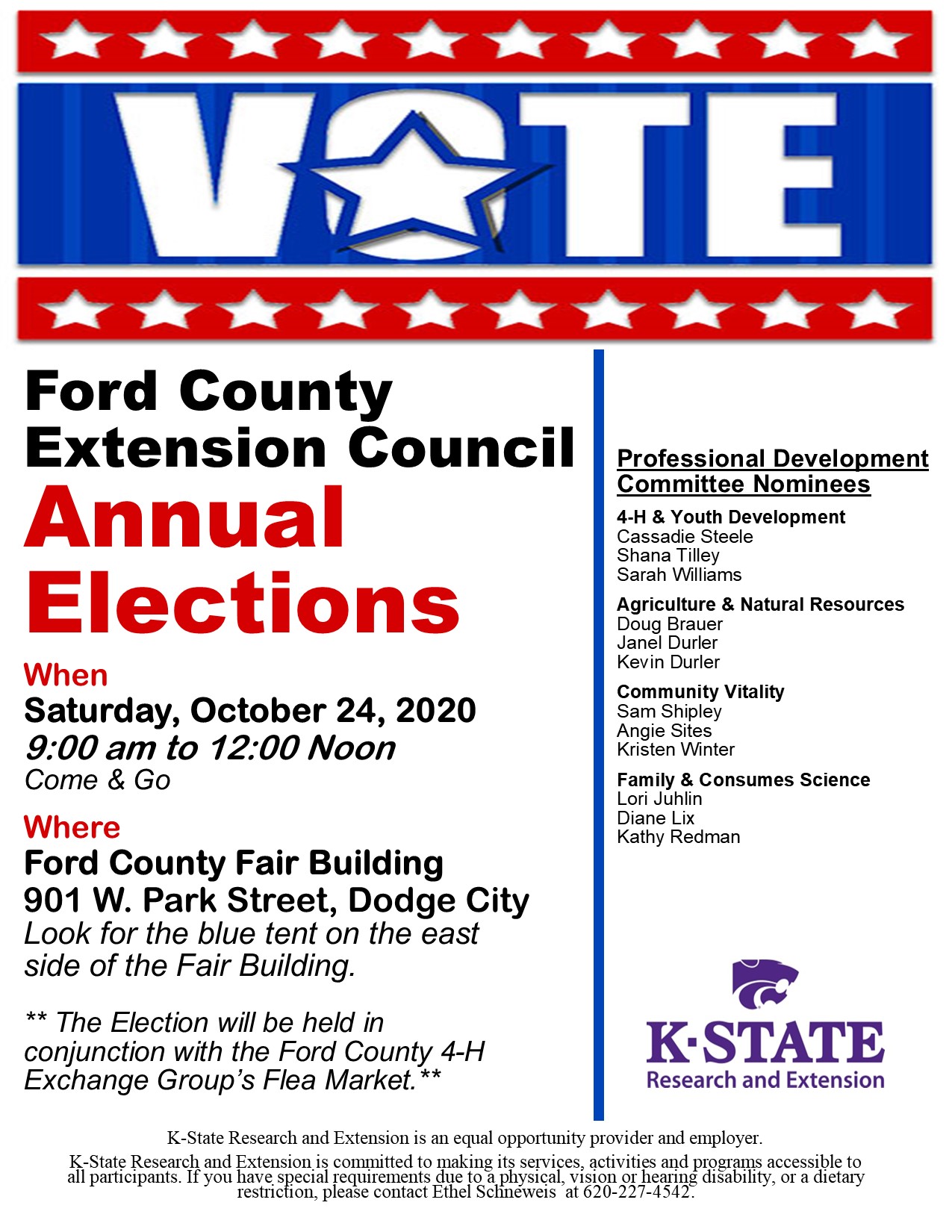 Online 4-H Member Enrollment
4-H Member Enrollment will be done online again this year, but with a new URL. Members can begin enrolling and re-enrolling after October 10. To complete new enrollments and re-enrollments, visit http://v2.4honline.com. The former URL will not work for 2020-2021 enrollment.
For more information, click here.
The club with the most members enrolled or re-enrolled by November 15 will receive a pizza party!