April is National Gardening Month

Welcome to Ford County
Welcome to Ford County Extension! Our programs present useful information rel ated to Agriculture, Family and Consumer Sciences, Horticulture, 4-H & Youth Development,Family Life, Healthy Living & Much More.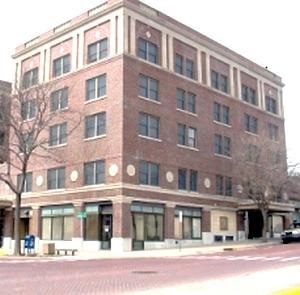 UPCOMING EVENTS
4-H UPDATES
4-H Regional Club Days
4-H Regional Club Days was held Saturday, March 13 at the Dodge City Nazarene Church. Click here for results.
4-H Club Days Results
4-Hers participated in Ford County Club Days on Saturday, February 27 at the Dodge City Senior Center. Click here to view the results from Saturday.
Small Animal Weigh-In
If you are planning to show livestock at the Ford County Fair, your Swine, Sheep, Goats and Bucket Calves must be weighed and tagged on Tuesday, April 13 between 4:30 and 6:30 pm. If the 4-H'er planning to show the animal is not able to bring it to weigh-in, don't panic. The animal can be brought to weigh-in by anyone.
Online 4-H Member Enrollment
4-H Member Enrollment will be done online again this year, but with a new URL. Members can begin enrolling and re-enrolling after October 10. To complete new enrollments and re-enrollments, visit http://v2.4honline.com. The former URL will not work for 2020-2021 enrollment.
For more information, click here.