Welcome to Ford County
Welcome to Ford County Extension! Our programs present useful information related to Agriculture, Family and Consumer Sciences, Horticulture, 4-H & Youth Development,Family Life, Healthy Living & Much More.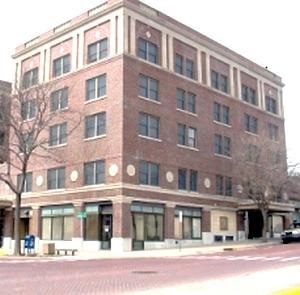 LATEST NEWS
When the Power Goes Out, Keep a Lid on Food Safety
Save What You Can, Toss the Rest
When the refrigerators and freezers suffer a loss of electrical power, the refrigerated and frozen foods inside can become susceptible to foodborne contaminants in just a few hours. Read more.
Odorless, Colorless Radon Gas is Prevalent in Kansas; Have Your Home Checked
January is National Radon Action Month
Location, Location, Location - Kansas is fortunate to have the scenic Flint Hills, a relatively low cost of living and produces valuable parts of our food supply. The downside, there's a decent chance your home will test positive for radon, an odorless, colorless gas that is the leading cause of lung cancer in non-smokers. Read more.
Wildfire Season in Kansas Projected to Start Earlier; Slight increase in Fire Weather Events Predicted
State Agencies, Firefighters and Emergency Managers Prepare Communities for 2019 Wildfire Season
Southwest and Central Kansas face an elevated threat of wildfire in the 2019 season, according to projections by the Kansas Mesonet and National Weather Service. The News came as Kansas Forest Service, Kansas Division of Emergency Management and the Office of the State Fire Marshall officials gathered in Wichita for the Kansas 2019 Wildfire Outlook Seminar on December 12. Read more.
UPCOMING EVENTS
Farmer's Market Workshop
The Kansas Department of Agriculture, K-State Research and Extension and the Kansas Department of Health and Environment will host a workshop to assist farmers' market vendors and managers on Friday, February 8 in Dodge City at the Ford County Fair Building, 901 W. Park Street. Read more.
Canceled - Knowledge at Noon - February
"Heart Health"
Due to renovation projects at the Dodge City Public Library, the February Knowledge at Noon is canceled. Programs will return in March.
Barn Quilt Painting Workshop with Mary Harden
Join us for the upcoming Barn Quilt Painting Workshop with Mary Harden on Saturday, February 16 from 9:00 a.m. until 4:00 p.m. at the Ford County Fair Building in Dodge City. Read more.
K-State's Winter Ranch Management
Strategies to mitigate environmental factors impacting reproduction is the theme of the 2019 Kansas State University Winter Ranch Management Seminar Series. This meeting on Tuesday, February 19, from noon to 3:00 p.m. at the Hodgeman County 4-H Building in Jetmore, will feature presenations and comments by extension educators on profit-enhancing strategies. Read more.