Welcome to Ford County
Welcome to Ford County Extension! Our programs present useful information related to Agriculture, Family and Consumer Sciences, Horticulture, 4-H & Youth Development,Family Life, Healthy Living & Much More.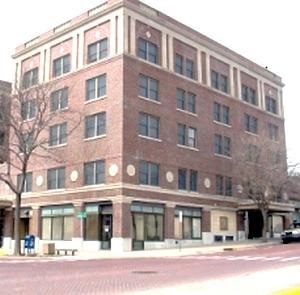 HELP FOR DISASTER RECOVERY
Extension Offers Resources for Dealing with Recent Weather Disasters
It has been a challenging spring in many parts of Ford County. Many of residents have been dealing with tornadoes, high winds, flooding or other emergency situations. Natural disasters happy, but knowing more about hazards and threats can help reduce the likelihood or the severity. K-State Research and Extension and the Extension Disaster Education Network (EDEN) provide information specific to communities, home and agriculture. Read more.
LATEST NEWS
2018 Ford County Wheat Plots
Ford County K-State Research and Extension, Dodge City Community College and Kansas Wheat Alliance recently hosted the 2018 Wheat Plot Tour, located between Wright and Dodge City along U.S. Highway 50. Descriptions of the varieties planted were passed out. Read more.
2019 Kansas Dicamba Training Information
Information concerning frequently asked questions about Dicamba training for 2019. Read more.
Ticks
Ticks are becoming more active this spring. Controlling ticks is important and since they can transmit several diseases they should be carefully and safely removed. Read more.
Pruning Storm Damaged Trees
Storms may cause serious tree damage. Often you will have to decide whether a tree can be saved or not. Here is a checklist on care of a storm-damaged landscape. Read more.