Welcome to Ford County
Welcome to Ford County Extension! Our programs present useful information related to Agriculture, Family and Consumer Sciences, Horticulture, 4-H & Youth Development,Family Life, Healthy Living & Much More.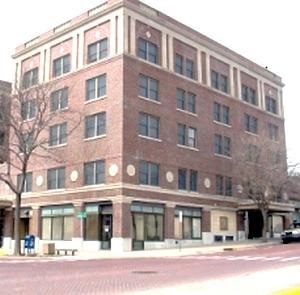 2020 4-H COUNTY CLUB DAYS

LATEST NEWS
"Farm Stress: You're Not Alone" Video Available
In efforts to create a culture within the agriculture community across Kansas that is open to talking about the struggles with mental health, related to stress, K-State Research and Extension has created the "Farm Stress: You're Not Alone. Read more.
Winter is an Excellent time to Check Home for Radon Gas
Winter is an excellent time to test your home for radon gas. The U.S. Environmental Protection Agency recommends actively reducing indoor radon levels when homes are confirmed with 4.0 pCi/L of radon gas or higher. Ford County Extension Office has radon test kits available for sale. Read more.
K-State's Tarpoff: Plan Now to Assure Successful Calving Season
Cattle producers who have not yet started the spring calving season still have time to plan ahead, and Kansas State University veterinarian notes that could make a big difference in having a successful year. Read more.
Check Your Credit: Program Helps Kansans Stay on Top of Their Credit Report
We know that it's a good idea to check what credit reporting bureaus have on file about us to make sure it's accurate, but it's easy to forget. K-State Research and Extension has launched a new program to help Kansans stay on top of their credit files. The program will send email reminders about every four months, prompting participants to check their credit report with one of the credit reporting bureaus. Sign up is free. Read more.
UPCOMING EVENTS
4-H Livestock Weigh-In Dates
If you are planning on showing livestock this year at the County Fair, you MUST weigh and tag our livestock at the respective weigh-in dates. Beef weigh-in has been set for February 6 from 4:00-6:00 p.m. at Winter Livestock. In case of bad weather that day, it will be moved to February 13. You will be notified if it changes. Small livestock weigh-in will be April 14, 4:30-6:30 p.m. at the Ford County Fairgrounds.
Artificial Insemination Refresher Course
Wild West District is offering a refresher course in artificial insemination Thursday, February 20, 2020 at 6:00 p.m. on Seward County Community College. This session will offer various breakout sessions. Read more.
K-State Schedules Junior Beef Days
Kansas State University has opened early registration for junior beef producer day to be held in February. Hosted by the K-State Youth Livestock Program; K-State Research and Extension and the K-State Department of Animal Sciences and Industry will host Junior Beef Producer Day on Saturday, February 29. Read more.
Thriving Across Generations: Succession Planning in Rural Kansas
Planning for the future is vital and families must take steps to ensure assets for the next generation. To support families through the process, K-State Research and Extension is partnering with Fort Hays State University - Small Business Development Center to host this program on Wednesday, March 11 from 5:30 to 9:00 p.m. Read more.
Walk Kansas 2020
Again this year we will be registering teams for Walk Kansas, running March 15 through May 9. Registration will be online, as well as paper registration available at the office by request. For more information, e-mail Ethel at eschnewe@ksu.edu.
4-H Flea Market
The 4-H Exchange Annual Spring Flea Market is scheduled for Saturday, March 28 at the Ford County Fair Building. Hours are 9 a.m. to 1 p.m. Concession Stand will be available.