Family Nutrition Program
Welcome to the Ford County Extension Family Nutrition Program (FNP), the Kansas version of the Supplemental Nutrition Assistance Program Education (SNAP-Ed). It is sponsored by the United States Department of Agriculture (USDA) through a contract with the Department for Children and Families and implemented by Kansas State Research and Extension.
What is FNP?
The Family Nutrition Program (FNP) offers nutrition education for Kansans of all ages who receive or are eligible to receive food assistance. FNP is implemented by Kansas State Research and Extension with the sponsorship of the Department for Children and Families and the United State Department of Agriculture (USDA). Programming takes place in 80+ counties through the efforts of County Extension agents and their assistants. The strength and reach of FNP is due, in large part, to the collaborative efforts of Extension and local community agencies and organizations that share a common concern for the welfare of limited resource Kansans. Accepted partnering agencies include: school and libraries; WIC and local health departments; senior centers and congregate meal sites; Department for Children and Families; head start and childcare centers; churches; hospitals and clinics; food banks and pantries; commodity food distribution centers; and shelters.
FNP Materials

Simple, nutritious meals and snacks for children and their caregivers. Food safety and helpful hints included in each recipe plus tips and techniques in English and Spanish.
Want a great way to spend time with your kids? Tired of macaroni and cheese with hot dogs being the only secret recipe you have? Dust off your countertops, tie on your apron and introduce your "Small Fry" to the educational and fun world of cooking. Even if they have only mastered pouring fruit juice, you and your kids can expand your cooking skills with the help of these kitchen-tested and approved recipes.
Follow Host (and Mom) Karen Arnold, as she leads school-age children step-by-step in preparing nutritious, delicious, but most of all fun recipes. Each week, pint-sized chefs will prepare a different recipe that can easily be made in your own home. These recipes are not only simple to prepare and affordable, but are an excellent way to share the joys of cooking with your kids. Please click on the Kids a Cookin' banner above or visit http://www.kidsacookin.ksu.edu/Welcome.aspx.
Preparing quality food together also can provide quality time with your kids. Remember, the recipe for cooking success is simple...Just you and your kids.
Kids a Cookin' is produced by K-State Research and Extension's Family Nutrition Program (FNP) by the Department of Communication and the Kansas Regents Educational Communications Center (ECC). The show is produced in English and Spanish.
Book in a Bag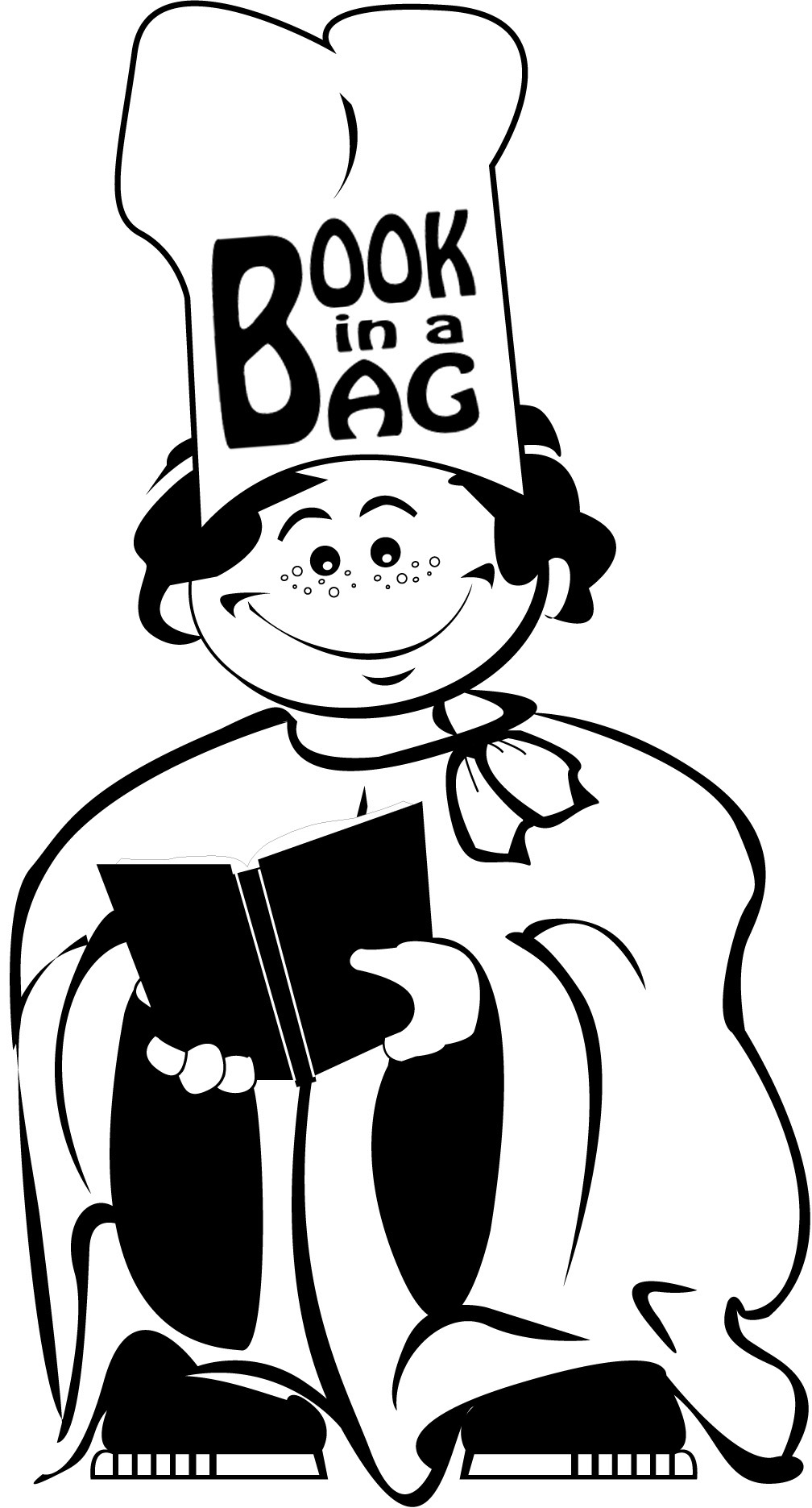 This program was created to encourage young children's interest in foods, nutrition and reading in the family or small group setting. Children learn about nutrition by having age-appropriate storybooks with food-related themes read to them, then participating in hands-on food and nutrition activities. Each lesson is centered around the food groups of MyPlate®, family times or mealtimes and includes an activity, recipes and a Dear Parent letter. Children learn at an early age how to make healthy food choices while developing a love for reading.