Campference 2021
4-H Campference is planned for June 27-30, 2021 at Rock Springs 4-H Center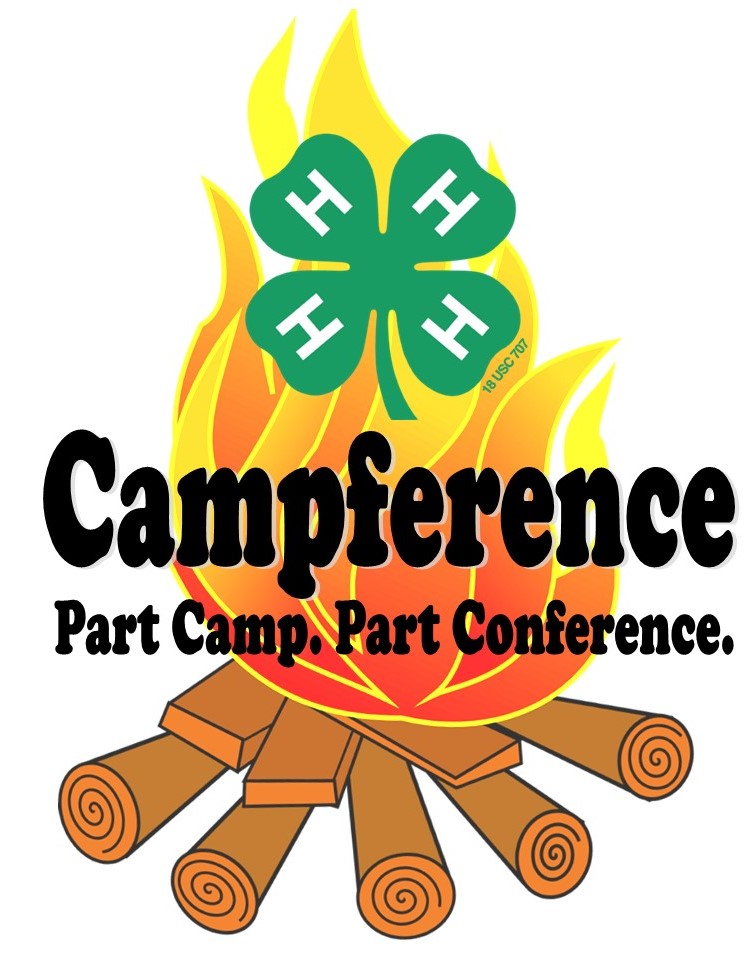 What is Campference?
This event is for 4-H youth ages 12-14 who are ready to grow in their leadership and 4-H careers. Campference takes some of the fun aspects of 4-H camp and the learning components of a conference and combines them to create a fun educational opportunity for middle school 4-H youth. It will also include some of our favorites in a new way, like a talent show, a campfire and camp groups. Kansas 4-H Youth Leadership Council Members serve as counselors for this event. For more information, click here.
Who should register?
Registration will be available in early April and all youth planning to attend Campference should register. Youth must be 12-14 years old before January 1, 2021. Registration will be on a first come first serve basis and will close when campference is full.
Registration Deadline
Registration for Campference is May 5 or until restricted enrollment is full. Due to COVID-19 protocols and procedures, space is limited. Registration is on a first come, first served basis. Registration is available online byclicking here.
COVID-19 Information
Current COVID-19 KSRE and Rock Springs Ranch Policies and Procedures will be followed. Masks will be required except when eating, swimming or in bedrooms.