4-Clover Camp
Join us June 15 - 17, 2021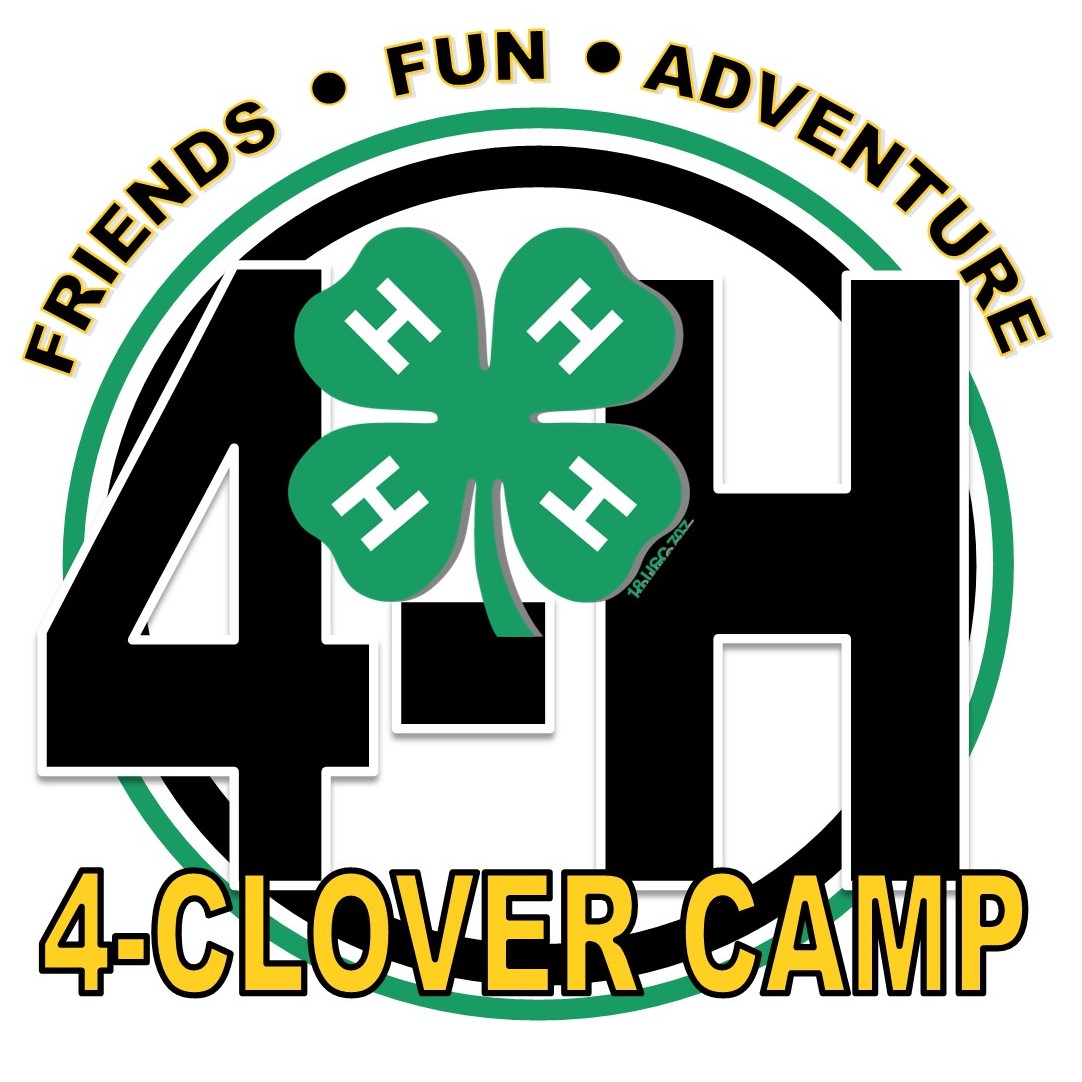 This 3 day, 2 night camp is for 4-H members ages 7-10 years old held on the campus of Dodge City Community College. Participants must be a current 4-H member of Clark, Ford, Gray, Hodgeman Counties or Walnut Creek District to attend.
4-Clover Camp starts Tuesday, June 15 at 11:00 am with drop off at the dormitories on Dodge City Community College Campus. Camp ends on Thursday, June 17 at 12:30 pm with pick up at the dormitories.
This year's camp theme is "4-H: The Game of Life/Beyond the Board Games". Activities will include: Fishing, Games, Crafts, Nutritional Fun, STEM, a Community Service Project, Swimming at the Longbranch Lagoon, Bowling and Lots More FUN!
** Some activities will not occur due to COVID-19 Kansas State Research and Extension and Dodge City Community College Policies and Procedures.
Registration
4-Clover Camp registration fees are $90 per participant. Ford County 4-H Council and Ford County 4-H Foundation provide a scholarship for Ford County 4-Hers to attend 4-Clover Camp of $15.00. With the scholarship, Ford County 4-Hers registration fees are $75 per participant. Participants from Ford and Gray Counties can apply for the Blake Stanley Memorial Scholarship to assist with registration costs as well. See this link for more details. Camp fees includes lodging, meals, registered nurse, adult supervision, special program and use of Dodge City Community College facilities.
Registration closes June 1st
**Space is limited. Registration will be accepted on a first come, first serve basis.**
Mask Requirement
Current COVID-19 Kansas State Research and Extension and Dodge City Community College Policies and Procedures will be followed. Masks will be required for all indoor activities. Masks will be required except will campers are eating, swimming or in their assigned bedrooms.
Special Needs Statement
4-Clover 4-H Camp group strives to be all inclusive for youth. Safety of our camp participants is of upmost importance to us. Therefore, if your child(ren) work under an IEP (Individual Education Plan) during the school year, for any reason (i.e. emotional, social, behavioral or physical and/or requires one-on-one attention), we ask you to share this information with your local extension staff prior to sending your 4-Her to camp. This will allow us to come up with a plan of action best suited for your child(ren) and the entire camp group.