Welcome to Ford County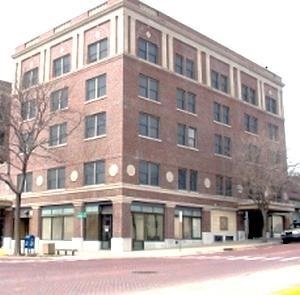 Upcoming Events
Tractor Safety Operator's Course to be Held
Spring is quickly approaching and many teenagers in the area are beginning to think about summer employment.In many cases in Southwest Kansas, that may be working on a farm. The Extension Councils from Clark, Comanche, Edwards, Ford, Gray, Hodgeman, Meade, Pawnee Counties & Walnut Creek District along with Dodge City Community College will be hosting a Tractor Safety Operator's Course on Saturday, April 30 at the Ag Tech Building on the campus of Dodge City Community College (located just south of the small irrigation system on the northwest corner of the campus).
The purpose of this course is to provide teenagers with a fuller appreciation and awareness of the needed safety practices around tractors and farm machinery. The law requires any young person, ages 14 to 16 who will be employed by someone other than his or her mother or father on the farm is required to complete a certification course. Any teenager, regardless of age is encouraged to participate. Those that are 14 will receive an operator's permit upon completion of the requirements of the course. Those over 16 do not need a certificate, but are also encouraged to participate.
Topics to be covered include instruments and controls, PTO and hydraulics, maintenance and safety checks along with presentations on fire extinguishers, public road safety and anhydrous ammonia.
Registration will begin at 8:00 a.m. at the Ag Tech Building. The course runs from 8:30 a.m. to 5:00 p.m. Students must attend all day for the training and final test. A $15.00 registration fee covers the noon meal, breaks, handouts and exam materials. Pre-registration is required by April 22. To register visit our Tractor Safety information page.
Agroforestry Field Day Scheduled for May 12th
Agroforestry is the integration of trees and shrubs into farming and ranching operations to maximize conservation benefits while simultaneously providing economic benefits for the overall operation. Windbreaks and riparian buffers, are the most common agroforestry practices in Kansas. Other examples include silvopasture and alley cropping.
On Thursday, May 12 Kansans will have the opportunity to experience agroforestry first hand at the 2016 Agroforestry Field Day on Twylia & Marvin Sekavec Farms in Ness County. A 400 acre farm, the program will take place at 25656 160 Road near Brownell (east of Ness City).
The Sekavac's have planted over 10,000 trees and shrubs over the last 20 years representing over 30 different species. These plantings have been designed as part of a holistic natural resource management system. These plantings include windbreaks, wildlife habitat, and riparian buffers of bald cypress that improve water quality, reduce wind erosion and provide energy savings.
Grassed terraces, waterways and multiple cover cropping systems all contribute to this model conservation landscape. Special shrub and vine plantings around the house site attract a variety of song birds, butterflies and other critters.
This setting provides a variety of hands-on educational opportunities that will be offered at the field day by a variety of natural resource professionals with wildlife, forestry, range expertise. It is also an opportunity for farmers, ranchers and landowners to share their conservation project successes and projects.
Marvin and Twylia Sekavac will kick off the field day providing an overview of their property and accomplishments. Sessions on landscaping the farmstead, attracting songbirds, a tree planting demonstration, renovating old windbreaks, treating tree pest problems and controlling woody invaisives are just a few of the topics that will be covered.
The Sekavac's farm is located 7.25 miles east of Ness City on HWY 96; then 3 miles north on County Road Z; then west 0.25 miles on County Road 160. Their address is 25656 160 Road, Brownell, KS 67521.
Lunch and refreshments are provided as part of a $7 registration fee. Participants may register by mailing a $7 check, made out to the Ness County Conservation District, 18635 140 Road, Ness City, KS 67560-6196 or calling at 785-798-3614. A brochure and registration are also available on the Web at www.kansasforests.org by clicking on the News & Events - Calendar link.
Latest News
Stripe Rust Alert!
The recent rains across Kansas will be beneficial to the wheat crop, but will also increase stripe rust activity on wheat. Stripe rust was already established at low levels in many areas of Kansas and the recent rainfall greatly increases the risk that the disease will move to the upper leaves soon. This movement to the upper leaves is important because they contribute most of the energy used by the plant to make grain. The disease has already reached the upper leaves in many fields in the southeast region of the state, which received more rain this week.
Distribution of Wheat Stripe Rust - As of April 22, 2016
Reports of wheat stripe rust continued to roll in this week. The disease was already established in many part of south central and southeast Kansas. Strip rust has moved to the upper in some fields within these regions now. The other key update comes from western Kansas where the disease was reported at low levels this week. The first reports came from irrigated fields but a few dryland fields were subsequently found to have stripe rust also.
It is still important to monitor for disease regularly. Fields planted to varieties susceptible to stripe rust should be scouted closely until the wheat is past the stage at which fungicides can be applied - which is flowering for most fungicides.
In some areas of southeast and south central Kansas, stripe rust had already infected the flag leaf. Where stripe rust is currently present on the flag leaves at low levels and most of the leaf's green area is still intact, a fungicide application will still be beneficial in most cases. There is a point of diminishing return however. If the disease has already destroyed more than 25% of the upper leaves, the crop will be less likely to benefit fully from the fungicide application. In this case, the disease has already damaged a good portion of the leaf area and has likely already begun to infect much of the remaining green tissue. The remaining green tissue may still die even after the fungus has been suppressed by the fungicide.
In short, we are headed for trouble with stripe rust. Growers should be checking fields and be ready to spray when weather allows. Wheat farmers have a lot of fungicide options to chose from although product availability may vary regionally in the state. Most of the products are rated very good to excellent on strip rust. In general, the largest reductions in disease severity and greatest increases in wheat yield or grain quality occur when fungicides are applied between full extension of the flag leaves and anthesis (when the male flower parts have just begun to emerge). Applications intended for the management of glume blotch or head scab should be made between the beginning of anthesis and 50% flowering. Always consult the product label for specific growth stage restrictions and preharvest intervals (PHI) before making fungicide application.