Welcome to Ford County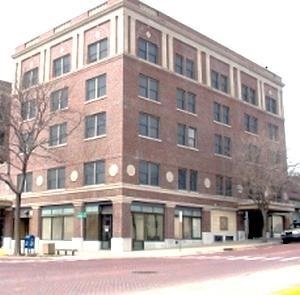 Ford County Market Wheat Show Results
The 2015 Ford County Market Wheat Show winners were announced on Sunday, July 19, during the Ford County Fair. Winners of each class were recognized, before the Grand Champion was named and awarded the traveling trophy, sponsored by Pride Ag Resources. The elevator collecting the winning sample will display the plaque for the year.
During the 2015 wheat harvest, area grain elevators - Pride Ag Resources - Ford, Kingsdown, Howell and Ensign; Right Cooperative - Wright, Wilroads, Saddle Road and Spearville; Offerle Co-op - Offerle, Bucklin and Bellfont; and Minneola Co-op - Minneola and Bloom - collected samples from Ford County producers. The Kansas Grain Inspection Service, of Dodge City, analyzed the samples. Producers earned points for milling and baking quality (determined by variety characteristics), test weight, protein, dockage and the number of shrunken and broken kernels.
This year's winners for the following classes include:
Class 6170 - KSU Hard Red Wheat Varieties

1st Place - Richard Jones (Dodge City), PostRock
2nd Place - Jim Wasson (Dodge City), Fuller
3rd Place - Greg Hainer (Dodge City), Jagger

Class 6171 - Other Public Hard Red Wheat Varieties

1st Place - Kelly Dowling (Dodge City), TAM 112
2nd Place - Tim Durler (Spearville), Endurance
3rd Place - Curtis Frink (Cimarron), TAM 112

Class 6172 - Hard Red Wheat Blends

1st Place - Larry B. Ackerman (Spearville), Jagger & Jagalene
2nd Place - Derstein Bros. (Ford), T-158, T-153 & Ruby Lee
3rd Place - Royden Derstein (Ford), Overly, TAM 111 & Jagger

Class 6173 - All Agri-Pro/Syngenta Hard Red Wheat Varieties

1st Place - Jerry Hager (Ford), Jagalene

Class 6174 - All Westbred Hard Red Wheat Varieties

1st Place - Kenny Rueb (Spearville), Winterhawk
2nd Place - Jeff Breuer (Ford), Winterhawk
3rd Place - Kelly Torline (Ford), WB Cedar

Class 6175 - All Hard White Wheat Varieties

1st Place - Maurice Bleumer (Wright), Antero
2nd Place - Frank Mages (Spearville), Aspen
3rd Place - Frank Mages (Spearville), Antero
The 2015 Market Show Grand Champion was Larry B. Ackerman with his blend of Jagger and Jagalene. Offerle Coop's elevator at Bellefont collected the winning entry. They also collected the Reserve Grand Champion entry of Winterhawk submitted by Kenny Rueb. Congratulations to all the winners!
The top three entries, in each class, will represent Ford County at the upcoming 2015 Market Wheat Show during the Kansas State Fair, occurring September in Hutchinson.
The Ford County Extension Council, Ford County Fair Association, Kansas Grain Inspection Service of Dodge City and Pride Ag Resources sponsor this annual contest. Local elevators and staff are thanked for promoting and collecting samples during the busy wheat harvest, thus allowing Ford County producers to show what great wheat is grown in Ford County!
Making a Difference
KDHE Works to Increase Sunscreen Use
By Steven Graham
A recent report from the Centers for Disease Control and Prevention (CDC) found that melanoma rates doubled between 1982 and 2011 in the U.S. In Kansas, the malignant melanoma rates increased significantly during the past decade from 16.3 cases per 100,000 people in 2000 to 23.4 cases per 100,000 people in 2011.

More than 700 cases of malignant melanoma were diagnosed among Kansans in 2011. Skin cancer is the most common form of cancer in the U.S. and melanoma is the most deadly type of skin cancer. More than 90% of melanoma skin cancers are due to skin cell damage from ultraviolet (UV) radiation exposure. The Kansas Department of Health and Environment (KDHE) recommends taking steps to protect yourself against UV exposure.
Use sunscreen with sun protection factor (SPF) 15 or higher with both UVA and UVB protection.
Apply sunscreen 20 minutes before going in the sun and then once ever two hours when you are outdoors or after swimming, sweating or toweling off.
Stay in the shade, especially during midday hours.
Wear a hat with a wide brim to shade your face, head, ears and neck.
Wear sunglasses.
Avoid indoor tanning.
"Protect yourself from the sun by wearing sunscreen," said Secretary Susan Mosier, MD, MBA. "Find shade outside, especially in the middle of the day when the sun is most intense, and wear a hat or other clothing that covers your skin."
Reducing sunburns is a priority of the Kansas Cancer Prevention and Control Plan (2012-2016). "Ultraviolet rays, whether directly from the sun or from a tanning bed, cause DNA damage which greatly increases cancer risk," said Dr. Gary Doolittle, medical oncologist and Chair of the Kansas Cancer Partnership.
For more information about the Kansas Comprehensive Cancer Control Program, visit www.cancerkansas.org.