Welcome to Ford County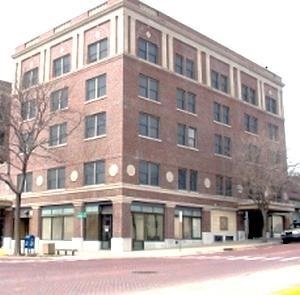 Fun For the Whole Family
The Ford County Extension Office to Temporarily Closed for Fair
During the Ford County Fair, July 16-20, the Ford County Extension Office will relocate to the Ford County Fairgrounds at 901 West Park Street, in Dodge City. Office staff will maintain business hours, while assisting the Ford County Fair Board with various Fair Activities. We invite the public to come to the Ford County Fair Thursday thru Monday between the hours of 9:00 am and 9 pm.
The Fair offers exhibiting for all Ford County residents thru the Open Class. 4-H'ers will also exhibit their projects and participate in livestock shows. However, exhibiting at the Fair may not be your thing, all are still invited to come and enjoy various activities for everyone in the family.
Kids of all ages can enjoy the Garry Moore Carnival, sponsored by ITC Great Plains, McDonald's of Dodge City and the Ford County Fair Association. The carnival will be setup at the Fairgrounds from Thursday, July 16 thru Sunday, July 19 and operate from 5:00 pm to 9:00 pm.
Various musical acts will also be held throughout the Fair. On Friday, July 17, Michael Benish will entertain fair goers during the Family Care Clinic Fair Hot Dog Feed; which begins at 7:00 pm. The Ford County Fair Association is sponsoring a concert and dance featuring the Keith Owen Band on Saturday, July 18 starting at 9:00 pm. And back by popular demand, the doo whop quartet STREETSIDE will once again perform Sunday afternoon, July 19 at 3:00 pm. Teens are invited to party with The Alley at the Teen Dance on Sunday evening beginning at approximately 9:00 pm.
Food events scheduled for the Fair include the annual 4-H/Open Class Food Sale scheduled for Thursday, July 16 at 6:00 pm; Waters True Value Family Event and Watermelon Feed Saturday, July 18 from 2:00 pm to 4:00 pm; and Ford County Farm Bureau's Free Ice Cream Social on Sunday, July 19 at 2:30 pm. There will also be a concession stand available throughout the Fair.
Children are invited to try their luck at the Dodge City Credit Union's Turtle Races on Saturday and Sunday at 5:00 pm. Show up early to register your turtle. Youth, 12 and younger, may also participate in the Ford County Fair Association's Pedal Tractor Pull on Saturday at 1:00 pm. Signup begins at Noon. Winners will be able to compete at the upcoming 2015 Kansas State Fair in Hutchinson in September.
Finally on Monday evening, July 20, at 5:30 pm, will be the Fair Buyer's Appreciation Meal. Following the meal, the 4-H King and Queen will be crowned and the result of the 2015 Fair Giveaway Drawing will be announced. The Fair wraps up with the 4-H/FFA Food and Livestock Premium Auction at 7:00 pm
Making a Difference
KDHE Works to Increase Sunscreen Use
By Steven Graham
A recent report from the Centers for Disease Control and Prevention (CDC) found that melanoma rates doubled between 1982 and 2011 in the U.S. In Kansas, the malignant melanoma rates increased significantly during the past decade from 16.3 cases per 100,000 people in 2000 to 23.4 cases per 100,000 people in 2011.

More than 700 cases of malignant melanoma were diagnosed among Kansans in 2011. Skin cancer is the most common form of cancer in the U.S. and melanoma is the most deadly type of skin cancer. More than 90% of melanoma skin cancers are due to skin cell damage from ultraviolet (UV) radiation exposure. The Kansas Department of Health and Environment (KDHE) recommends taking steps to protect yourself against UV exposure.
Use sunscreen with sun protection factor (SPF) 15 or higher with both UVA and UVB protection.
Apply sunscreen 20 minutes before going in the sun and then once ever two hours when you are outdoors or after swimming, sweating or toweling off.
Stay in the shade, especially during midday hours.
Wear a hat with a wide brim to shade your face, head, ears and neck.
Wear sunglasses.
Avoid indoor tanning.
"Protect yourself from the sun by wearing sunscreen," said Secretary Susan Mosier, MD, MBA. "Find shade outside, especially in the middle of the day when the sun is most intense, and wear a hat or other clothing that covers your skin."
Reducing sunburns is a priority of the Kansas Cancer Prevention and Control Plan (2012-2016). "Ultraviolet rays, whether directly from the sun or from a tanning bed, cause DNA damage which greatly increases cancer risk," said Dr. Gary Doolittle, medical oncologist and Chair of the Kansas Cancer Partnership.
For more information about the Kansas Comprehensive Cancer Control Program, visit www.cancerkansas.org.