4-H Youth Development
Kansas 4-H is the youth development program for K-State Research and Extension. Through 4-H's educational mission, we help youth to learn by doing. In 4-H, we are committed to providing positive experiences for as many young people as possible. While 4-H is a network of families that grows great kids, it is more than that. 4-H helps youth to learn life skills and to reach their full potential in becoming engaged adults who make valuable social and economic contributions in their communities.
4-H is a unique organization, in that it is the only youth development organization with oversight and sponsorship by the federal government. At the federal level, 4-H is administered by the United States Department of Agriculture, through the National Institute of Food and Agriculture.
The federal government partners with the land-grant university of each state. In Kansas, that is Kansas State University. K-State Research and Extension administers the 4-H program in cooperation with local Extension governing units located in all 105 counties.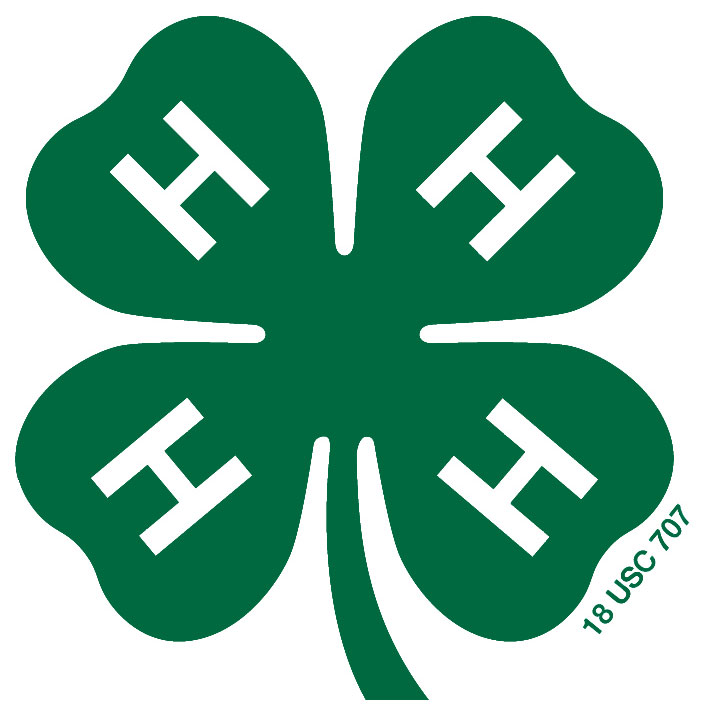 Head, critical thinking, problem solving;
Heart, self-discipline, integrity, communication;
Hands, serving others; and
Health, choosing healthy lifestyles.
Online 4-H Member Enrollment
It's that time of year again! 4-H Member Enrollment will be done online again this year. You can enroll/re-enroll anytime after October 1. The Club with the most enrollments/re-enrollments by November 15 will receive a pizza party!
All enrollment will need to be completed online at https://ks.4honline.com for new and re-enrollments. Remember the State 4-H Office has a $15 per member fee. At the end of each 4-H enrollment there will be a screen concerning the fee and payment options. Options on the screen the fee and payment options. Options on the screen will include: debit/credit card, check, sponsor and waiver. If you have more than one child and do not want several debit/credit card transactions you will need to indicate check or sponsor otherwise each will be its own transaction. If your club has voted to pay for their member's fee, you will select "sponsor". (Please let us know if your club or someone else is sponsoring your fee. Remember: Enrollment will not become active until the State 4-H Office has received payment of the fee.
It is very important to keep your phone numbers current and list your service provider in the online system. This is our means of communicating with you if you want to receive text messages and phone calls. Also if you would like your kids to receive the newsletter by e-mail, list their e-mail address in the individual profile information. This will allow 4-H'ers as well as families to receive newsletters.
If you can't recall which e-mail address you used to set up your account, give the Extension Office a call and we will help you out. Do NOT create a new family account. There are instructions online for re-enrolling.